口唇口蓋裂の疫学的研究
口唇口蓋裂の発生予防に関する研究
先天性疾患の原因と予防に関する遺伝子解析
口唇口蓋裂の手術、顎発育、治療に関する研究
言語学に関する研究
言語教育に関する研究
口腔機能発達に関する研究
口腔ケアに関する研究
国際交流、海外医療援助に関する研究
また、特化して研究を行うため「−安部浩平初代日本口唇口蓋裂協会理事長記念寄附講座−ロ腔先天異常遺伝学・言語学講座」寄附講座を開設して、遺伝子解析、遠隔言語訓練システム等の研究等を行っている。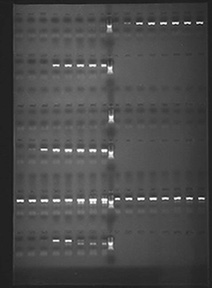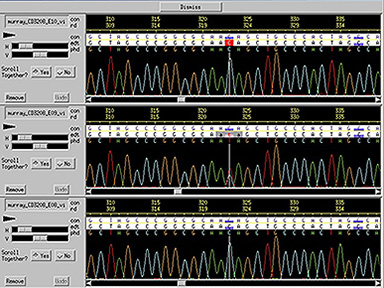 Nagato Natsume, Hiroo Furukawa, Teruyuki Niimi, Kazuo Takeuchi , Waka Yoshida , Chisato Sakuma, Hideto Imura, Kumiko Fujiwara, Junko Akashi , Kayo Hayami , Nagana Natsume:Changes in the birth prevalence of orofacial clefts in Japan: Has the birth prevalence of orofacial clefts been affected by improved accuracy of prenatal diagnosis?. Congenitai Anomalies, 62(1):11-17,2022.
Chisato Sakuma, Hideto Imura, Tomohiro Yamada, Azumi Hirata, Yayoi Ikeda, Masaaki Ito, Nagato Natsume:Histological and immunohistochemical studies to determine the mechanism of cleft palate induction after palatal fusion in mice exposed to TCDD. International journal of Molecuar Science, 2022(inpress)
Hideto Imura, Ichinnorov Chimedtseren, Hiroo Furukawa, Masaaki Ito, Nagato Natsume:Upper lip abscess due to congenital sinus infection:A case report:, Congenit Anom. 2022(inpress)
Experimental effects of licorice solution on fetal mortality and cleft lip and/ or palate in A/J mic:Ichinnorov Ichhinnorov Chimedtseren, Teruyuki Niimi, Hiroo Furukawa, Hideto Imura Masaaki Ito, Yasunori Akiyama, Nagato Natsum. Aichi-Gakuin Dent Sci,34:19-23, 2022.
Case of feeding disorder due to lymphangioma of the tongue: Importance in developing countries,:Hideto Imura, Nagato Natsume, Teruyuki Niimi, Maya Yoshida, Chisato Sakuma, Congenitai Anomalies, 61(3):105-107, 2021.
Bone formation potential of collagen type I-based recombinant peptide particles in rat calvaria defects: Yasunori Akiyama, Masaaki Ito , Taku Toriumi , Takahiro Hiratsuka, Yoshinori Arai, Sho Tanaka, Taku Futenma, Yuhki Akiyama, Kazuhiro Yamaguchi, Akihiko Azuma, Ken-ichiro Hata, Nagato Natsume , Masaki Honda, Regenerative Therapy, 16:12-22, 2021.
Masaaki Ito, Taku Toriumi, Takahiro Hiratsuka, Hideto Imura, Yasunori Akiyama,Ichinnorov Chimedtseren, Yoshinori Arai, Kazuhiro Yamaguchi, Akihiko Azuma, Ken-ichiro Hata, Nagato Natsume and Masaki Honda: A Novel Bone Substitute Based on Recombinant Type I Collagen for Reconstruction of Alveolar Cleft. Materials, 14(9):2306, 2021.
Duc Minh Nguyen, Satoshi Suzuki, Hideto Imura, Teruyuki Niimi, Hiroo Furukawa, Thanh-Van Ta, Son Minh Tong, Tra Thu Nguyen, Loc Nguyen Gia Pham, Duy Le Tran, Nagato Natsume;Family-based and case-control designs reveal an association of TFAP2A in nonsyndromic cleft lip only among Vietnamese population, Molecular Genetics & Genomic Medicine, 2021.
5, 10-Methylenetetrahydrofolate reductase (MTHFR) C677T/A1298C polymorphisms in patients with nonsyndromic cleft lip and palate, YUSKE KOMIYAMA, CHIKAKO KOSHIJI, WAKA YOSHIDA, NAGATO NATSUME, HITOSHI KAWAMATA, BIOMEDICAL REPORTS, 13(6): 57, 2020
Hall EG,Wenger LW,Wilson NR,Undurty-Akella SS,Standley J,Augustine-Akpan EA,Kousa YA,Acevedo DS,Goering JP,Pitstick L,Natsume N,Paroya SM,Busch TD,Ito M,Mori A,Imura H,Schultz-Rogers LE,Klee EW,Babovic一Vuksanovic D,Kroc SA,Adeyemo WL,Eshete MA,Bjork BC,Suzuki S,Murray JC,Schutte BC,Butall A,Saadi I:SPECCIL regulates palate development downstream ofIRF6.Hum Mo1 Genet.29(5)::845-858,2020.
Ito M,Toriumi T,Imura H,Akiyama Y,Arai Y,Natsume N,Honda M:Rat palatine fissure:A suitable experimental model for evaluating bone regeneration,TIssue Eng Part C Methods.25(9):513-522,2019
Natsume N.:What we should do for the future of children-A report on the Joint Meeting of the59th Annual Meeting of the Japanese Teratology Society and the 13th World Congress of the International Csujyleft Lip and Palate Foundation-CLEFT 2019.Congenit Anom,59(6):186-189,2019.
YOSHIKO AIHARA,NAGATO NATSUME,TOKO HAYAKAWA,CHISAKO INOUE,TOMOKO MORI,MASAAKI ITO,KAYO HAYAMI,HIDTO IMURA,KATSUHIRO MINAMI,HIROO FURUKAWA,TERUYUKINIIMi,KAZUO KATAYAMA,NAOHITO CHINO,TOSHIMI KOSAKA:DISCUSSIO OF THE MENTAL STATE OF MOTHERE OF CHILDREN WITH CLEFT LIP AND/OR PALATEIN RESPONSE TO PREPONSE TO PRENATAL NOTIFPCATION.AICHI GAKUIN DENTAL SCIENCE,32:23-30,2019.
DUY LE TRAN,TERUYUKI NIIMI,HIROO FURUKAWA,HIDETO IMURA,NAGATO NATSUME:EFFECTS OF A MONGOLIAN DAIRY PRODUCT ON FETAL MORTALITY AND CLEFT LIP AND/OR CLEFT PALATEIN A/JMICE:AN VIVO STUDY.AICHIGAKUIN DENTAL SCIENCE, 32:卜7,2019.
H.Imura, H.Furukawa, C.Sakuma, M.Yoshida, N.Natsume:Reconstuction after resection of carcinoma of the lower lip, British Journal of Oral and Maxillofacial Surgery, 56:153-154, 2018.
Chisato Sakuma, Hideto Imura, Tomohiro Yamada, Toshio Sugahara, Azumi Hirata, Yayoi Ikeda, Nagato Natsume,:Cleft palate formation after palatal fusion occurs due to the rupture of epithelial basement membranes, Journal of Cranio-Maxillo-Facial Surgery, 46:2027-2031, 2018.
Hirata A Imura H, Natsume N, Nakamura H, Konda Y:Serotonin Effectors Expressed during Palatogenesis: An Immunhistochemical Study, JSM Dentistry, 2018
Takashi Kikuiri, Hiroyuki Mishima, Hideto Imura, Satoshi Suzuki, Yusuke Matsuzawa, Takashi Nakamura, Satoshi Fukumoto, Yoshitaka Yoshimura, Satoshi Watanabe, Akira Kinoshita, Takahiro Yamada, Masanobu Shindoh, Yoshihiko Sugita, Hatsuhiko Maeda, Yasutaka Yawaka, Tadashi Mikoya, Nagato Natsume, Koh-ichiro Yoshiura:Patients with SATB2-sassociated syndrome exhibiting multiple odontomas, Am J Med Genet, 176(12):2614-2622 ,2018.
Yoshiko AIHARA, Toko HAYAKAWA ,Chisako INOUE, Tomoko MORI, Chisato SAKUMA, Hideto IMURA, Hiroo FURUKAWA, Teruyuki NIIMI, Kazuo KATAYAMA, Naohito CHINO, Nagato NATSUME:PRECEPTION OF CLEFT PALATE SPEECE OF THE IMPACT OF FINAL PARTICLES ON LISTENERS' PRERCPTION OF SPEECH ASSESSMENT, AICHI GAKUIN DENTAL SCIENCE, 31:49-59, 2018.
Technique of primary operation for a patient with an oblique acial cleft(Tessier number 2 cleft), N.Natsume, H. Imura, British Journal oh Oral and Maxillofacial Surgery, 55:428-430, 2017.
A case of Tetrasomy 15q with left cleft lip and alveolus, Hideto Imura, Satoshi Suzuki, Seiji Mizuno, Chisato Sakuma, Nagato Natsume, J Oral Maxil Surg, 29:427-429, 2017.
Association of MEOX2 Polymorphism with Nonsyndromic Cleft Palate Only in a Vietnamese population. Tran, Duy; Imura, Hideto; Mori, Akihiro; Suzuki, Satoshi; Niimi, Teruyuki; Ono, Maya; Sakuma, Chisato; Nakahara, Shinichi; Nguyen, Tham; Pham, Phuong; Hoang, Viet; Tran, Van; Nguyen, Minh; Natsume, Nagato, Congenital Anomalies,58(4)124-129 2017.(査読あり)
GENETIC ANALYSIS OF MEOX2 IN JAPANESE NON-SYNDROMIC CLEFT PALATE PATIENTS, AKIHIRO MORI, HIDETO IMURA, SATOSHI SUZUKI, MAYA ONO, TOKO HAYAKAWA, KATSUHIRO MINAMI, TERUYUKI NIIMI, HIROO FURUKAWA, MUNEKAZU KOMADA, YAYOI IKEDA, NAGATO NATSUME, AICHI-GAKUIN DENTAL SCIENCE 29: 9 -17 2016.
Homeobox family Hoxc localization during murine palate formation, Azumi Hirata, Kentaro Katayama,Takehiro Tsuji, Hideto Imura, Nagato Natsume, Toshio Sugahara, Tetsuo Kunieda, Congenital Anomalies, 56:172-179,2016.
ATLAS of Oral Disease, Edited by Nagato Natsume, Guang-yan Yu, Quintessence Publishing Co., Ltd. (Tokyo), total 304 pages, 2016.
Understanding of Education for Training Speech Language Hearing Therapists in Japan -Educational Curriculum for Speech Language Hearing Therapists and Professional Content-, Edited by Nagato Natsume, Hayakawa Toko, Quintessence Publishing Co., Ltd. (Tokyo), total 176 pages, 2016.
Jacobsen syndrome associated with cleft lip:Apatient report and review,Tomoki Kato, Seiji Mizuno, Kenji Kurosawa, Satoshi Suzuki, Teruyuki Niimi, Nagato Natsume, Journal of Oral and Maxillofacial Surgery, Medicine, and Pathology, 27(1):236-238, 2015.
Therapeutic management for patients with cleft lip and palate complicated by sleep apnea syndorome:A case report, Tomoki Kato, Meiho Nakayama, Nagato Natsume, Journal of Oral and Maxillofacial Surgery, Medicine, and Pathology, 27(1):56-60, 2015.
Zhonglin Jia, Elizabeth J. Leslie, Margaret E. Cooper, Azeez Butali, Jennifer Standley, Jennifer Rigdon, Satoshi Suzuki, Ayana Gongorjav, T.Enkhtur Shonkhuuz, Nagato Natsume, Bing Shi, Mry L. Marazita, Jeffrey C. Murray:Repliction of 13q31.1 Association in Nonsyndromic Cleft lip with Cleft Palate in Europeans, American Journal of Medical Genetics, 167(5):1054-60 , 2015.
The hanoi declaration, Nagato natsume, David S. Precious, Kenneth E.Salyer, Toko Hayakawa, Annals of Maxillofacial Surgery, 4(2):251,2014.
Effectiveness of a combined system of medical assistance and microcredit for families with congenital abnormalities in a developing country, Noriko Hirose, Miyuki Iida, Teruyuki Niimi, Hideto Imura Toko Hayakawa, Nagato Natsume, AICHI GAKUIN DENTAL SCIENCE,27:37-43,2014.
両側性口唇口蓋裂を伴った18pモノソミーの一例,加藤大貴,古川博雄,新美照幸,鈴木聡,外山佳孝,夏目長門,日本口腔外科学会雑誌,60(3):147-150,2014.
Diagnostic/genetic sreening – approach for genetic diagnoses and prevention of cleft lip and/or palate. Natsume N, Kato T, Hayakawa T, Imura H. Chin J Dent Res. 2013;16(2):95-100.
Replication of genome wide association identified candidate genes confirm the role of common and rare variants in PAX7 and VAX1 in the etiology of nonsyndromic CL(P).
Butali A, Suzuki S, Cooper ME, Mansilla AM, Cuenco K, Leslie EJ, Suzuki Y, Niimi T, Yamamoto M, Ayanga G, Erkhembaatar T, Furukawa H, Fujiwawa K, Imura H, Petrin AL, Natsume N, Beaty TH, Marazita ML, Murray JC.
Am J Med Genet A. 2013 May;161A(5):965-72.
Mutations in BMP4 are associated with subepithelial, microform, and overt cleft lip.
Suzuki S, Marazita ML, Cooper ME, Miwa N, Hing A, Jugessur A, Natsume N, Shimozato K, Ohbayashi N, Suzuki Y, Niimi T, Minami K, Yamamoto M, Altannamar TJ, Erkhembaatar T, Furukawa H, Daack-Hirsch S, L'heureux J, Brandon CA, Weinberg SM, Neiswanger K, Deleyiannis FW, de Salamanca JE, Vieira AR, Lidral AC, Martin JF, Murray JC.
Am J Hum Genet. 2009 Mar;84(3):406-11.
ほか、口唇口蓋裂に関する臨床的基礎的研究を中心に英文論文143、和文論文339、インパクトファクター399,581、国際学会発表144、および文部科学省科学研究費および競合的資金7億944万4000円を得ている